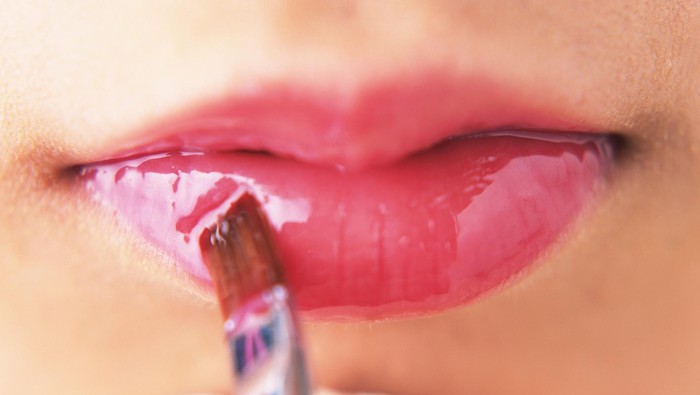 Lip serum is a lip care product that can keep your lips moist. This product is similar to balm. But it has more optimal benefits and performance. The smaller molecules are designed to protect the outer layer so that it retains moisture.
When choosing a lip serum, choose the material that suits your needs and find out about the ingredients contained in it. If you want to hydrate and brighten, then essential oils and vitamin E are the perfect combination for you.
Do you want to tackle fine lines and wrinkles? Look for those with peptides and antioxidants. And if you want to appear fuller, choose one that contains hyaluronic acid, which is an ingredient that seals in moisture and adds volume.
Here are recommendations for lip serums that are suitable for all your lip problems.
1 Choose one with high moisturizing power if your lips dry easily
If you often experience problems that are easily dry, cracked, and so on, choose products with high moisturizing power. Make sure the moisturizing ingredients, such as hyaluronic acid, collagen, honey, avocado oil, beeswax, and others are in the composition of the selected product.
Some serums consisting of natural oils also have anti-aging properties. In addition, we recommend that you choose a product with a texture rich in nutrients for maximum protection.
However, you should note that serums with high moisturizing content may have a little clump. The solution, you can try a pack-type serum that can moisturize just by coating it for a few minutes. After that, you can peel off the layer.
2 For owners of sensitive skin, consider products that do not cause allergies
If you have sensitive lip skin, you should choose products that do not contain ingredients that trigger allergies. We recommend that you choose a serum that is colorless, does not contain fragrance, and is free of additives. In other words, choose a serum made using natural ingredients.
Even if the product you choose contains ingredients that are less irritating, this is no guarantee that allergies won't occur. If you feel itching or discomfort in the lip area, stop using it immediately. If allergy symptoms are getting worse, you should immediately see your trusted dermatologist.
3 Use lip serum as a base before using lipstick or lip gloss
Lip serum with moisturizing properties is suitable for use with lipstick or lip gloss. By keeping your lips moisturised, the color of the lipstick you use will stand out more.
Therefore, choose a product that has a non-sticky texture so that it is easier for you to apply lipstick. It's best if you choose a lip serum with a light formula that suits your lips.